Octombrie miroase a crizanteme, placinta de dovleac, ciocolata calda, ploaie si imbratisari calde. Fiind nascuta vara, nu am apreciat mereu frumusetea toamnei si iernii, insa pe masura ce anii au trecut, am crescut si devenit mai inteleapta (zic eu) si am invatat sa ma bucur de fiecare anotimp. Acum toamna este una din preferatele mele si o activitate pe care mi-a placut mereu sa o fac toamna a fost sa merg la cumparaturi cu mama mea, cu prilejul inceperii noului an scolar. Traditia a continuat mult timp de atunci, insa anul acesta am mers fara ea si sunt sigura ca atunci cand va vedea postarea aceasta, va dori sa mergem sa isi reinnoiasca si ea garderoba de la Stefanel.
Este ceva la stilul celor de la Stefanel ce m-a atras mereu, probabil pentru ca toate piesele lor sunt atat de clasice, incat nu se vor demoda niciodata. Pe langa asta atunci cand decid sa investesc intr-o piesa de la ei, stiu ca aceasta va rezista in timp.
Prima tinuta aleasa de la Stefanel este aceasta de scolarita. Mereu mi-au placut rochiile pentru sezonul rece care merg purtate ca atare, dar si ca sarafane cu o camasa alba pe sub. Au acel aer fresh si scolaresc ce mie imi place atat de mult. Aici am purtat aceasta rochie superba navy cu un pulover alb pufos si botine tip soseta. Puloverul alb este un articol ce nu-mi lipseste in niciun sezon din garderoba, fiind atat de versatil in atat de multe tinute.
Toamna aceasta am simtit ca trebuie neaparat sa am un palton calitativ crem si l-am gasit pe acesta la Stefanel. Are un croi perfect si materialul este uimitor. L-am vazut purtat cu o tinuta foarte comoda, dar chic in aclasi timp, all knit. Puloverul este intr-o nuanta somon superba si este atat de fin pe piele, incat as putea sa il port mereu. L-am asortat cu pantaloni evazati din acelasi material, culoarea unui must bun 🙂 Este una din tinutele mele preferate din aceasta toamna si piesele pot fi purtate in atat de multe combinatii toamna aceasta, dar si iarna care urmeaza.
Vreau sa stiu si parerea voastra despre cele doua tinute alese de la Stefanel, pe care din ele ati purta-o si unde.
#Stefanel #fw18 #knitwear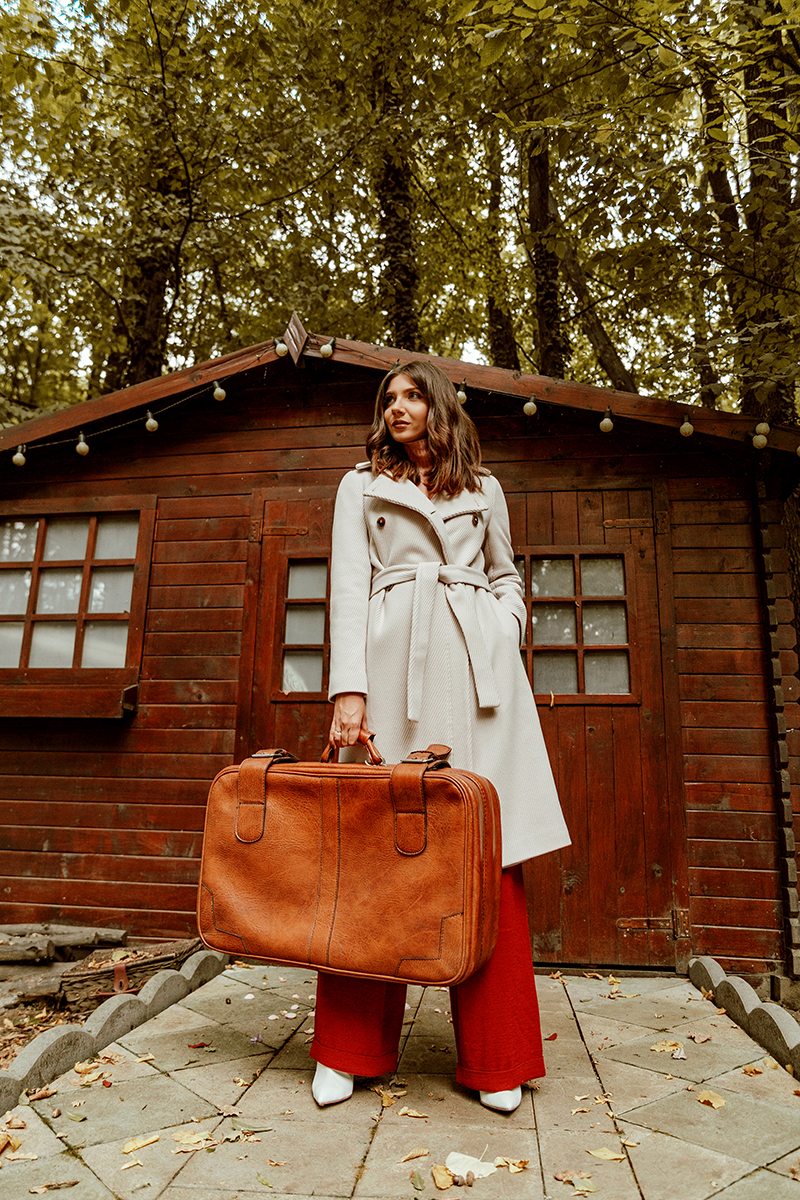 I was wearing:
Ist outfit
Stefanel cream coat
Stefanel salmon pink sweater
Stefanelburgundy knit trousers
IInd outfit
Stefanel navy dress
Stefanel white sweater
Special thanks to Blossom Floral Design for the location and the amazing flowers and decorations!