There are many places that I like around the world, but quite a few where I've felt like home. Regio Maison du Charme was one of those places where I felt like I belonged and from where I will get tons of interior design inspiration for our new apartment. Ever since I've entered the building, I couldn't help but noticing the beautiful marble stairs and floor and how they were contrasting with the glass modern elevator. Then entering the living room you get a really calming and cozy vibe from the amazing scent covering the whole apartment and the really good lounge music. I find that the apartment is the perfect combination between old and new, classic and modern. The furniture and accessories are really carefully selected and actually really my taste. I loved also our room, that looked very classy with that unexpected orange metal stair case, leading to a living room and dressing room area.
My favourite part of the apartment was the kitchen/breakfast area. The light was just perfect, the room super big, but still cozy and that long table really won me over. Would love to have breakfast there forever.
The apartment is situated in a great area, filled with restaurants and pubs. Loved strolling around the cute colourful streets and also take some walks to the port, that is really close.
The shining accessories and the perfect light in this apartment have inspired me to share a NYE look with you and I wore this elegant Ever Pretty dress to show you one option for that special party between the years. If you are going somewhere fancy, I think this two toned dress is the perfect option for you. It's super classy and feminine, with a touch of sparkle.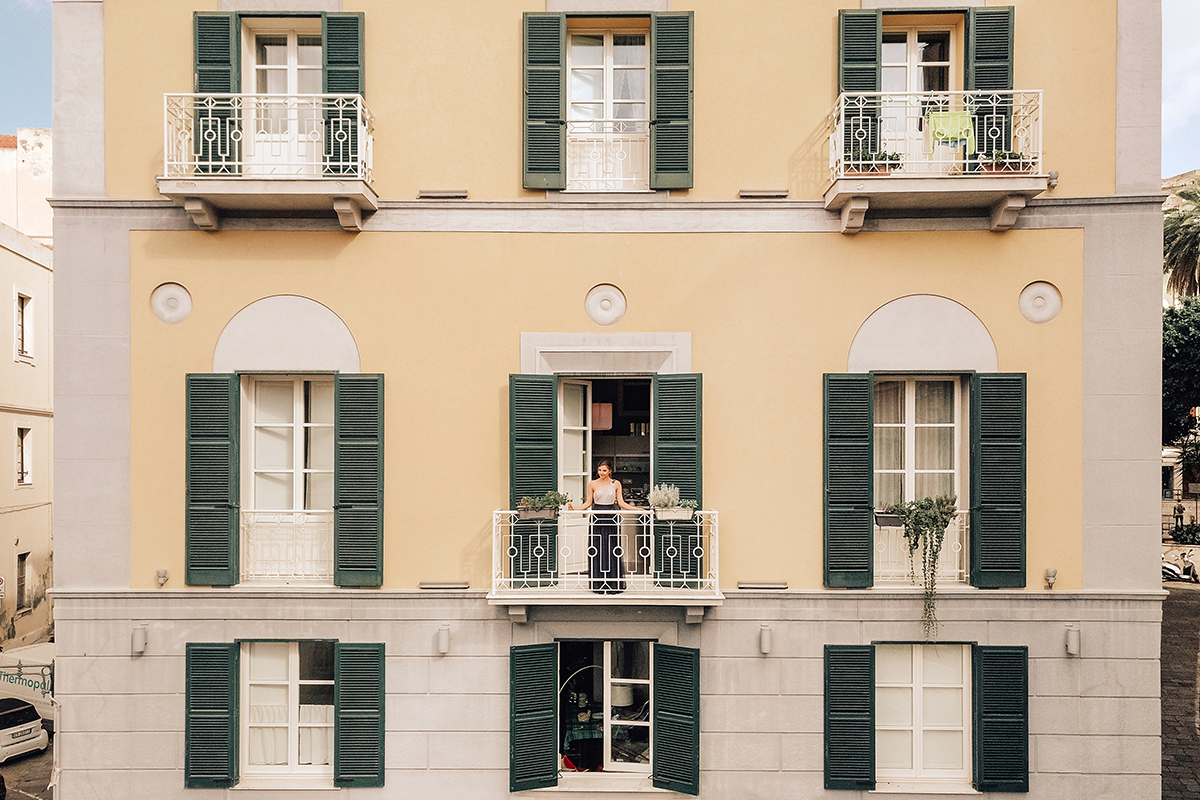 I was wearing:
Ever Pretty silver and navy dress
Location:
Il Regio Maison du Charme, Cagliari