The last place we've stayed at during this trip was Seaside Palm Beach which is also located in Maspalomas. We've actually had a great view to the sand dunes from our balcony, you can see them in the last pictures of this post. As all Seaside hotels, they have amazing services and food. I loved Sunday evening when they've had Mexican Barbecue night. They have organized a buffet with so many types of food that it was impossible not to try and taste them all. Everything that we chose to eat was delicious from the tacos till the grilled jalapenos and different types of salsas. I loved the whole atmosphere and they even brought mariachis singing live. It was amazing and if you can, book your week there including Friday and you will also have so much fun.
The pool area was also super beautiful, filled with plants, the tropical ones that I love so much and lots of cactai and I couldn't resist doing an impromptu photoshooting in their lovely outdoor area. I have also taken a few shots in their lobby as it was super nicely decorated, loved all the details, the paintings and the '70s vibes. If you have time and really want to relax I highly suggest you check out their spa area and all of their leisure programs.
Beacause this whole island and especially this hotel gave me such a relaxation feeling, I was wearing a silk pajama from La Maison de Confiance and felt like a queen all day long, a cozy queen. Love the feeling of silk on the skin especially on super warm days. It is super refreshing and you can be cozy and elegant at the same time. Loved also that the print seems to be some tropical pink birds that totally matches the background.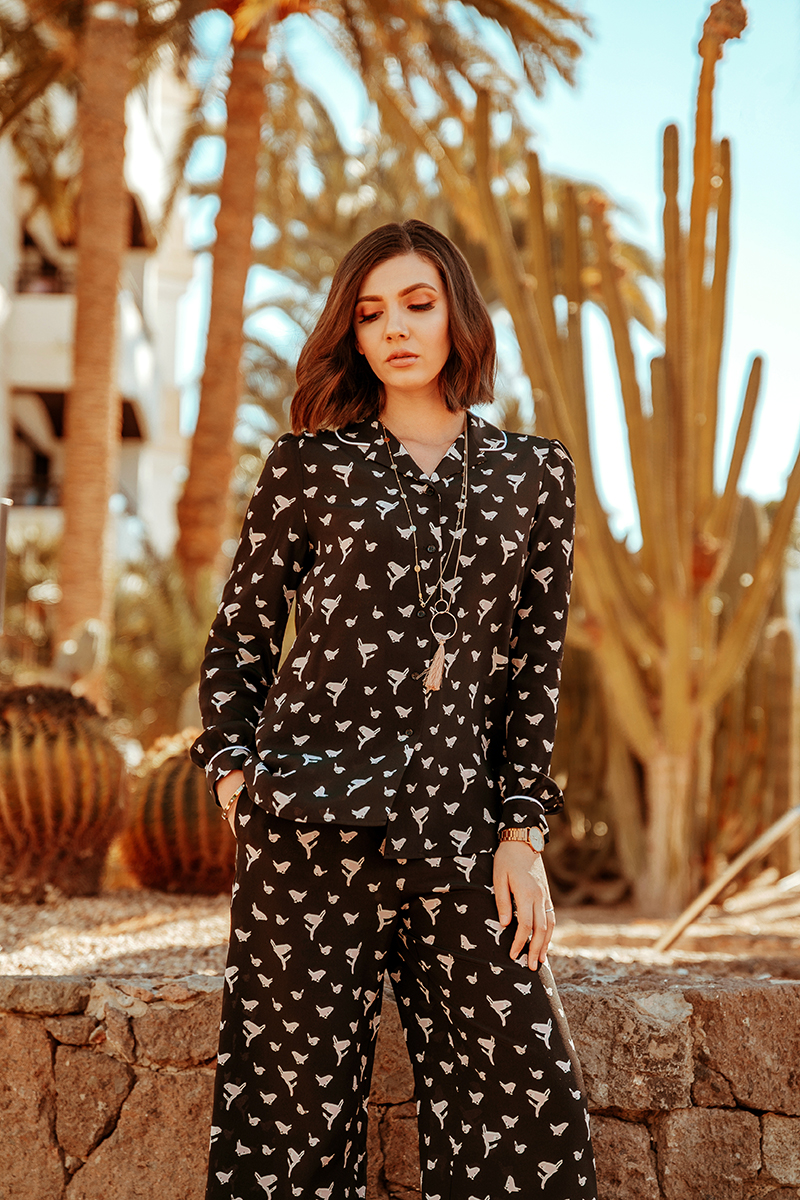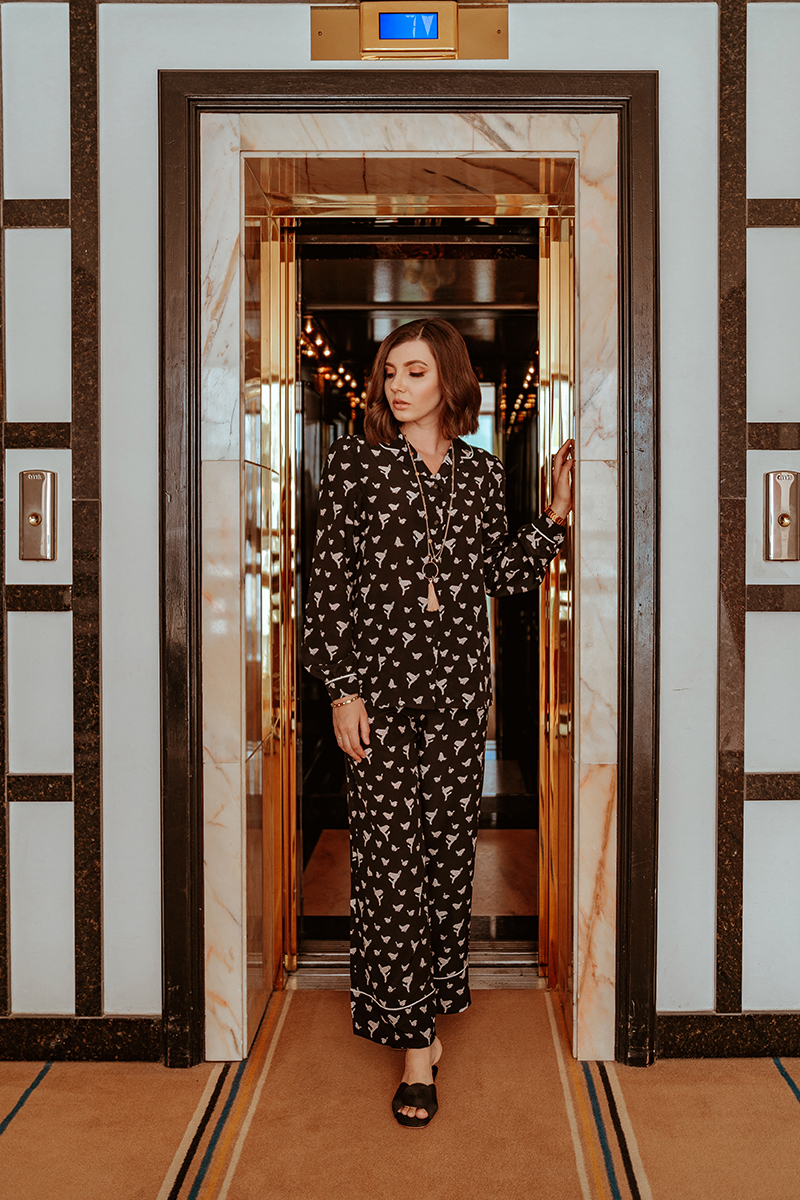 I was wearing:
La Maison de Confiance silk pajama
Revolve slippers
Location: Seaside Palm Beach