And we have arrived to Tulum which I dare to say is the most magical place I've ever seen in terms of nature. We choose to stay at Pocna Tulum Beach Hotel which has the biggest beach around here and is located right in the reservation of Tulum. The second we've entered the reservation everything looked like a latin music video, everyone was on their bikes, very beautiful people, wearing colourful clothing and the nature was simply amazing, on one side green wilderness and on the other the deep blue ocean.
We got to our location, Pocna and from the entrance we could notice that they have their own little jungle. Loved the outdoor reception and the design combining various types of wood. On the way to our room I got stunned by the contrast between the white smooth sand and all the greenery. The room was actually a little casita, right next to the ocean with a porch and a hammock where I spend most of the time. In the evening we went for dinner at their restaurant, called Kogure Japanese Kitchen, run by the famous chef Yusuke Kogure. We had some delicious dishes, then went on a walk on the beach and got a well deserved good night sleep. In the morning they serve breakfast at their bar with a view to the beach and you get the most delish fruits, eggs, coffee, yogurt and granola, all my faves.
As I have told you the have the largest beach there with this bar where you can also have lunch or snacks, cocktails and fresh juices. They have some large sunbeds, big red pillows and the vibe is super chill. Really love it here and wish I never had to leave.
We took these pictures right when we got here and then a nice summer rain started. I cannot describe you the smell all around. I haven't left yet, but I'm already trying to find ways to come back here soon.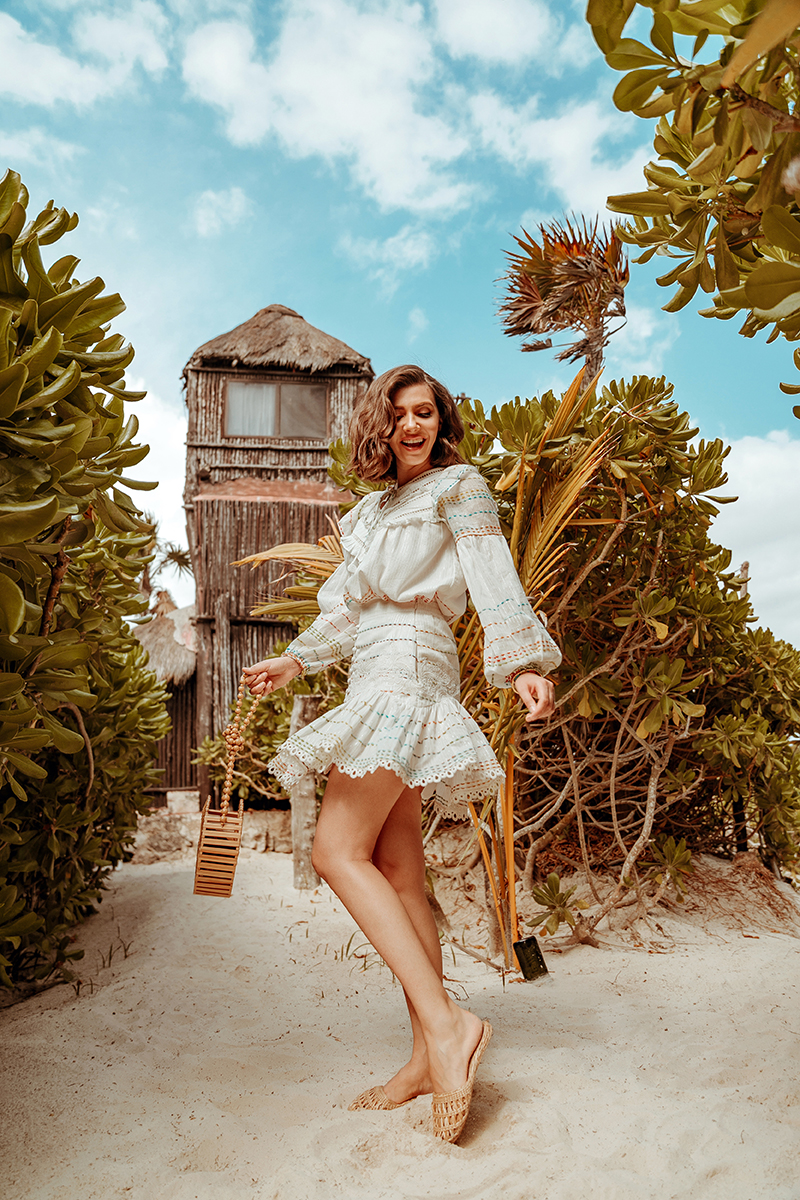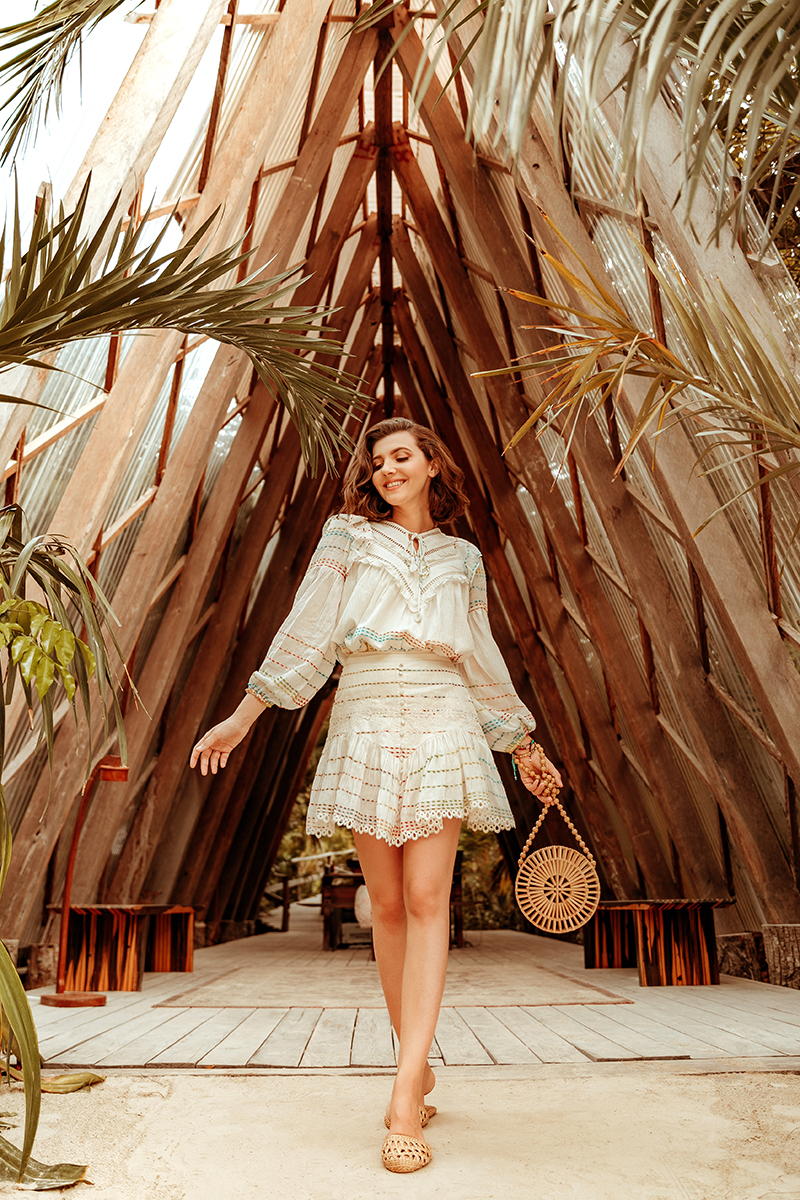 I was wearing:
Hemant and Nandita set, similar style here
Primark bamboo bag
Handmade slides
Location: Pocna Tulum Beach Hotel