I don't know if it's just a phase, but since this fall has started I have been in love with French inspired outfits. There's something about that relaxed chic look that makes me choose the beret, the plaid wool pants and the most comfortable shoes every time I open my closet.
I am always happy whenever I find comfortable shoes that also look amazing, because you can let your feet rest for a day from all those heeled boots or shoes. These casual velvet shoes from Anna Cori look amazing and feel the same way, as they are lined with the softest leather. I think they will be my 'go to' shoes for the entire season. Also, while I was looking at these shoes on their shop, I saw suggestions with this cute Anna Cori backpack in a matching colour and I knew I had to have it. I love everything about it from its shape to its colour and that it fits so many things inside. I think it's the perfect accessory for travel.
Also can we talk about how amazing this fall has been? It is really great that the weather in whole Europe is so sunny, allowing us to wear our most trendy looks. I love watching the leaves actually changing colour in the trees and not being blown away immediately by the wind and heavy rain.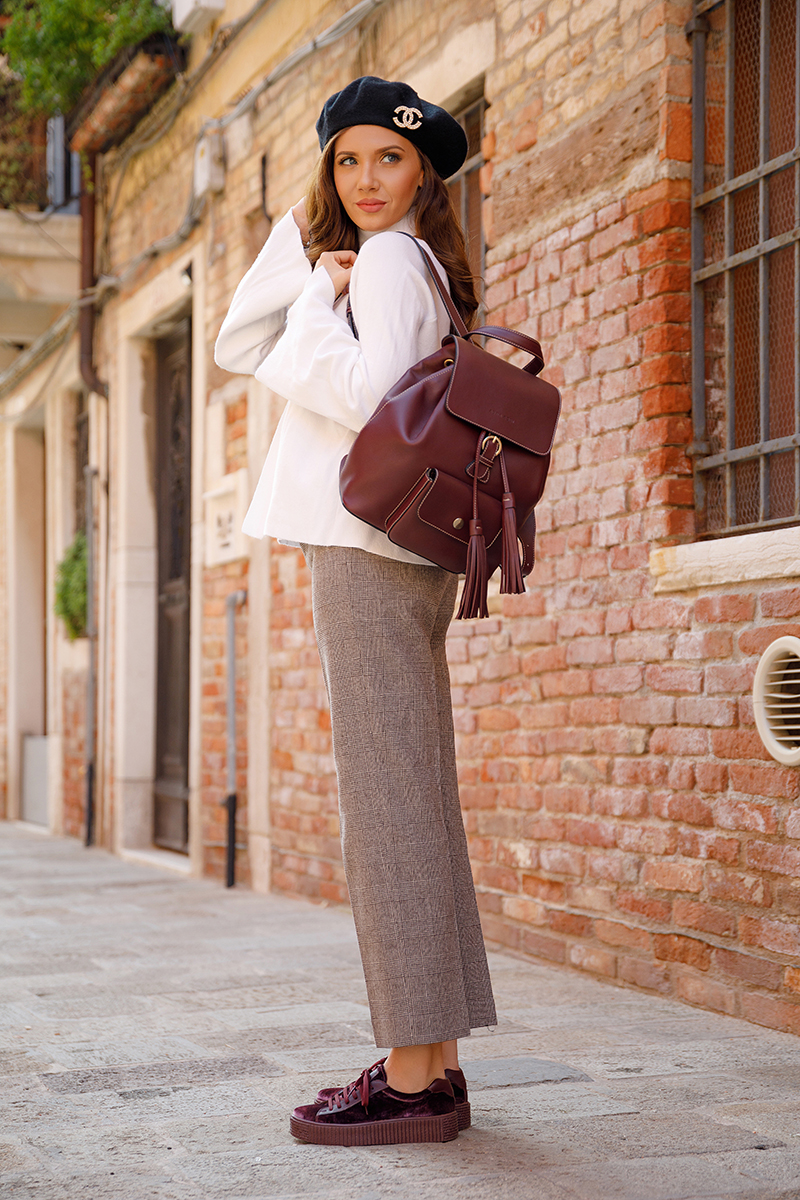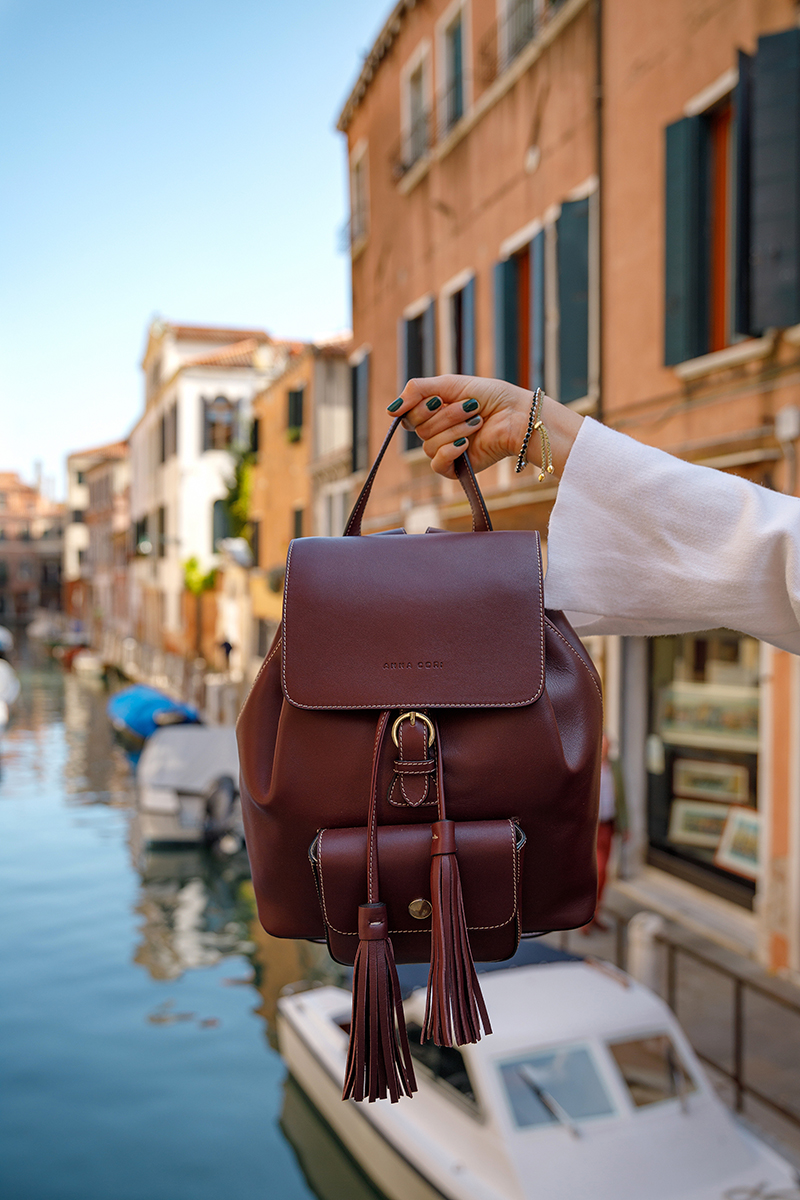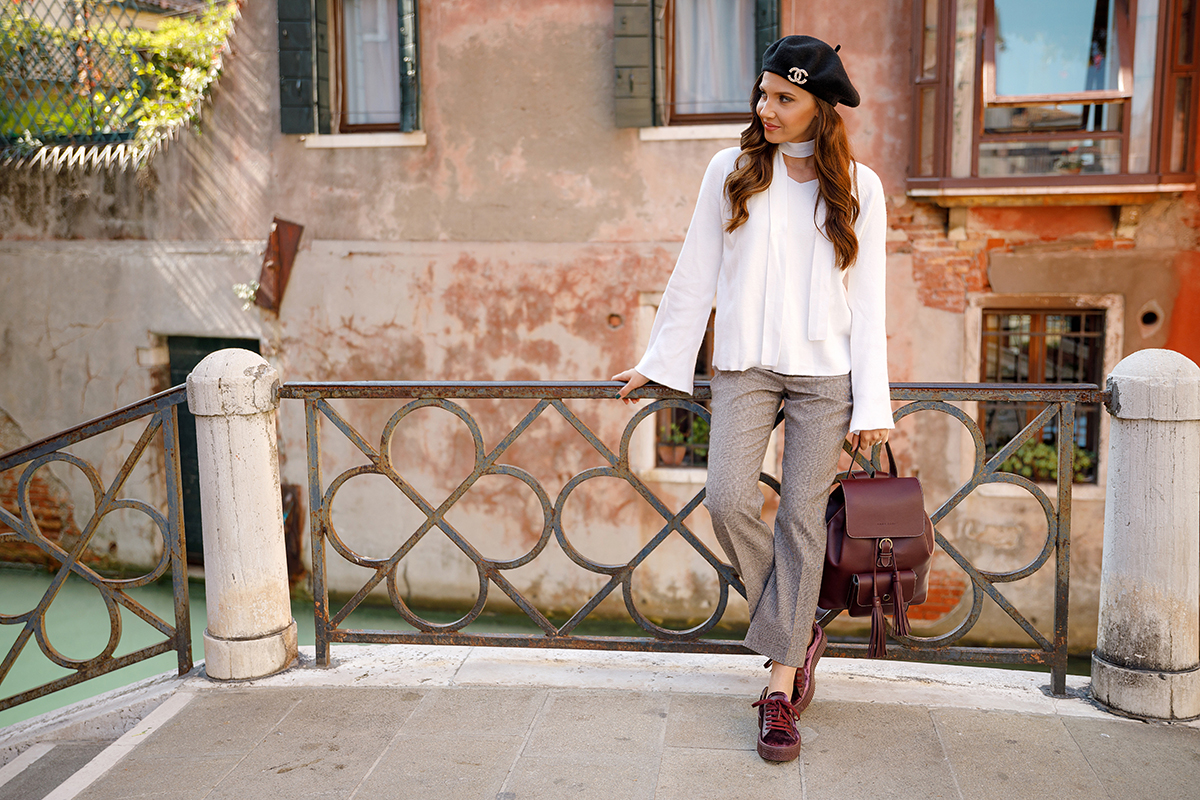 I was wearing:
Chicwish white sweater
Zara plaid pants
Henry London watch
Hat Attack beret from Shopbop
Anna Cori burgundy backpack
Anna Cori velvet casual shoes