In our super fast forward lives is super difficult to find a moment to relax. We shoot about 3 or 4 looks a day, this includes both photo shooting and filming them. Besides from this scouting the location, finding the perfect light, the perfect background without people passing by, thinking about outfits in advance, doing my hair and makeup takes a lot of time for those simple images I post on my Instagram. It might not look this way, but it's really a lot of hard work to keep up with a blog nowadays.
So you might understand that even if our 'holidays' are not exactly holidays, at the end of the day, we need a little time to ourselves, to relax  and eat a good meal. You can not always totally disconnect from this busy schedule and really enjoy a good view and a delicious dinner. This is why I think we were lucky enough to come back to Nomad, one of my favourite places in Marrakech, from where you have the best view over the Medina and the best healthy drinks and amazing Moroccan food. I have had a lamb burger which was amaaazing and Adrian had a Cous Cous Tajine, I think. Also the desert was out of this world. So, after we shot my look with the amazing sunset, we could enjoy a moment for ourselves in one of the best places in town.
I was wearing a gorgeous silky dress from NA-KD in the colour of the year. This dress is perfect for both holidays or pool wear and also for a fancy cocktail party, paired with the right accessories. I wore it here with my uber cool sunglasses from De Lalle and flat sandals, that my feet needed after along day of walking around.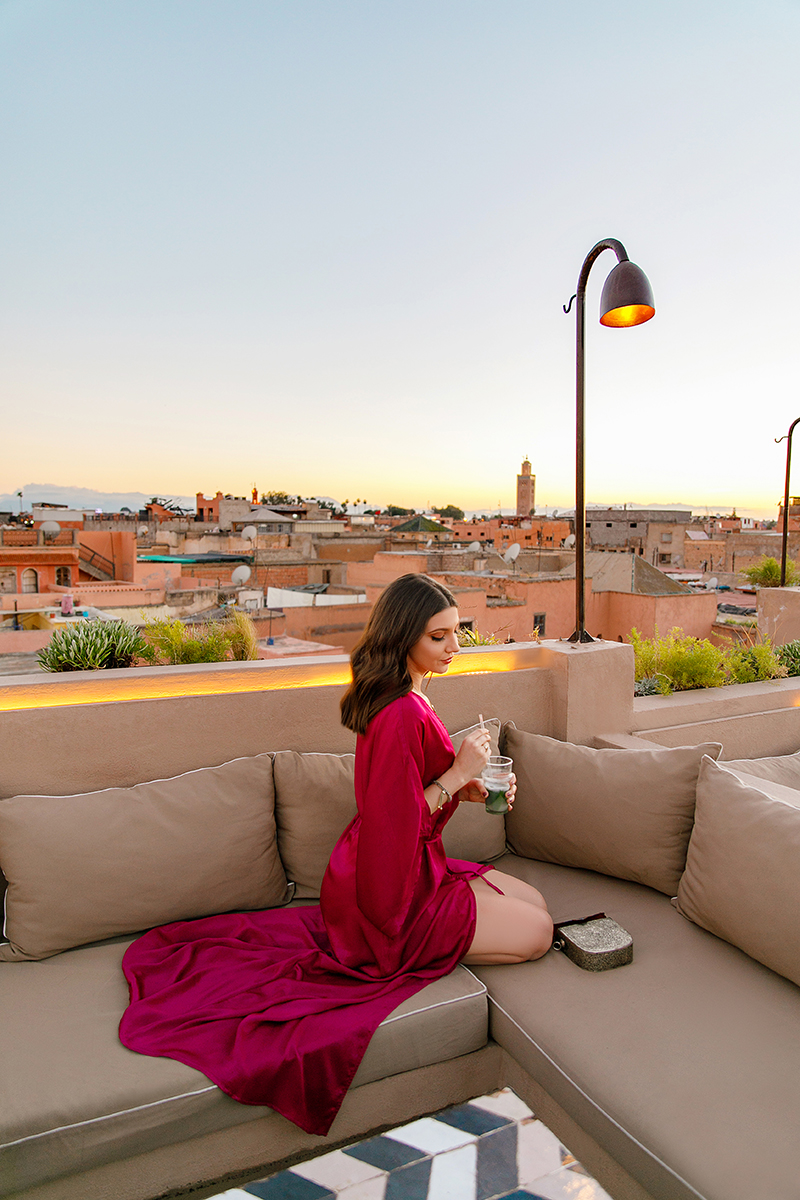 I was wearing:
NA-KD purple silk dress (get 20% off with the code 'larisa20ro' )
Handmade sandals, similar here
Handmade bag, similar here
De Lalle sunglasses