Maybe you know already, maybe you don't, but lingerie for me is very important. It is the first fabric that touches your skin at this is why it needs to be really smooth and of great quality. After raiding a bit the stores, I bumped into the Yamamay store from Park Lake and simply fell in love with their autumn winter collection. Really didn't know what to pick first. They have so many robes, silky pajamas and of course a lot of bras. The good thing is that Yamamay thinks of all body shapes and sizes and has introduced to the market some very special bras with extra support for the girls with a more generous bust. I love that they have also some shaping lingerie and I definitely use it whenever I wear very tight dresses.
What has instantly caught my eye from this new collection was this cute and sexy set with bra, high waist panties, a matching robe and these cute slippers. I felt confident and strong from the minute I've tried them on and saw myself getting ready for a new day in Santorini, wearing these gorgeous pieces. This is why I've bought them immediately and indulged myself with a chic breakfast and this amazing view on the terrace of our villa on the island.
You really have to check out the new collection in their store in Park Lake and I'm sure you'll find something suitable for your silhouette and your taste. Also, Yamamay has launched a new collection of pink bras that support the campaign Pink is Life that fights against breast cancer. The models are appropriate for women that have been fighting with this disease and not only and they are also trying to raise awareness for women allover to go and make that routine check that may save their lives. You have to checkout also these bras, as they are super cute and made out of breathable fabrics, so comfortable and easy to wear.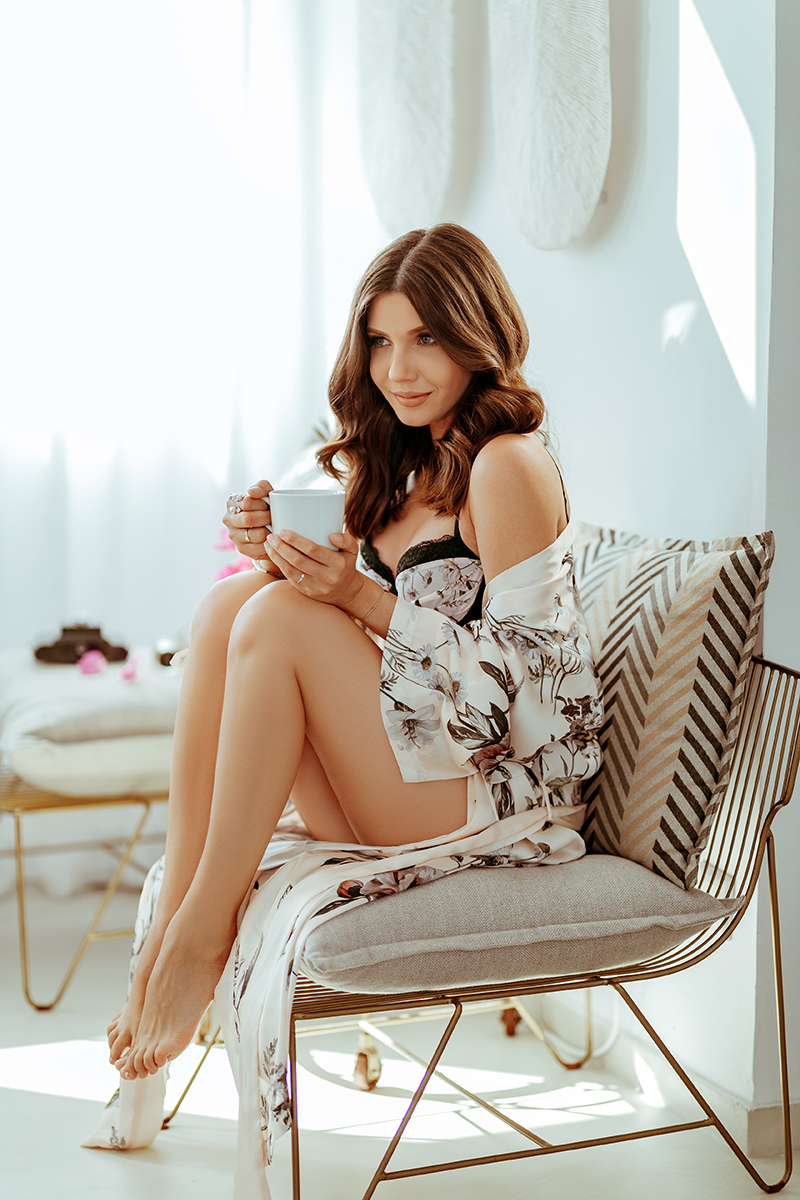 I was wearing:
All Yamamay lingerie
Location: 360 Caldera View Villa