Chania, the capital of beautiful Crete has more to offer than just the old Venetian Harbour, that is also beautiful. I mostly loved strolling around the streets from behind the harbour that are narrow, filled with plants and chic restaurants. They reminded me a bit of the streets in Mallorca with all that orange/yellow coloured stone and the numerous green plant pots. The antic vibe of the old center inspired me to wear this retro cool dress from La Maison de Confiance that has more and more amazing designs day by day.
I love every clothing item with polka dots and this one in particular thanks to its feminine cut and the touch of red. I also love dresses with pockets, even though I never use them to carry my phone or anything at all, just to have a place where to rest my arm. 😛 I wore this beautiful cotton dress with nude stilettos, my fave straw bucket bag and retro red sunnies.
Hope you like this look and if you're up for a weekend stroll, go and check La Maison de Confiance showroom behind the Romanian Atheneum, on Benjamin Franklin, no. 7.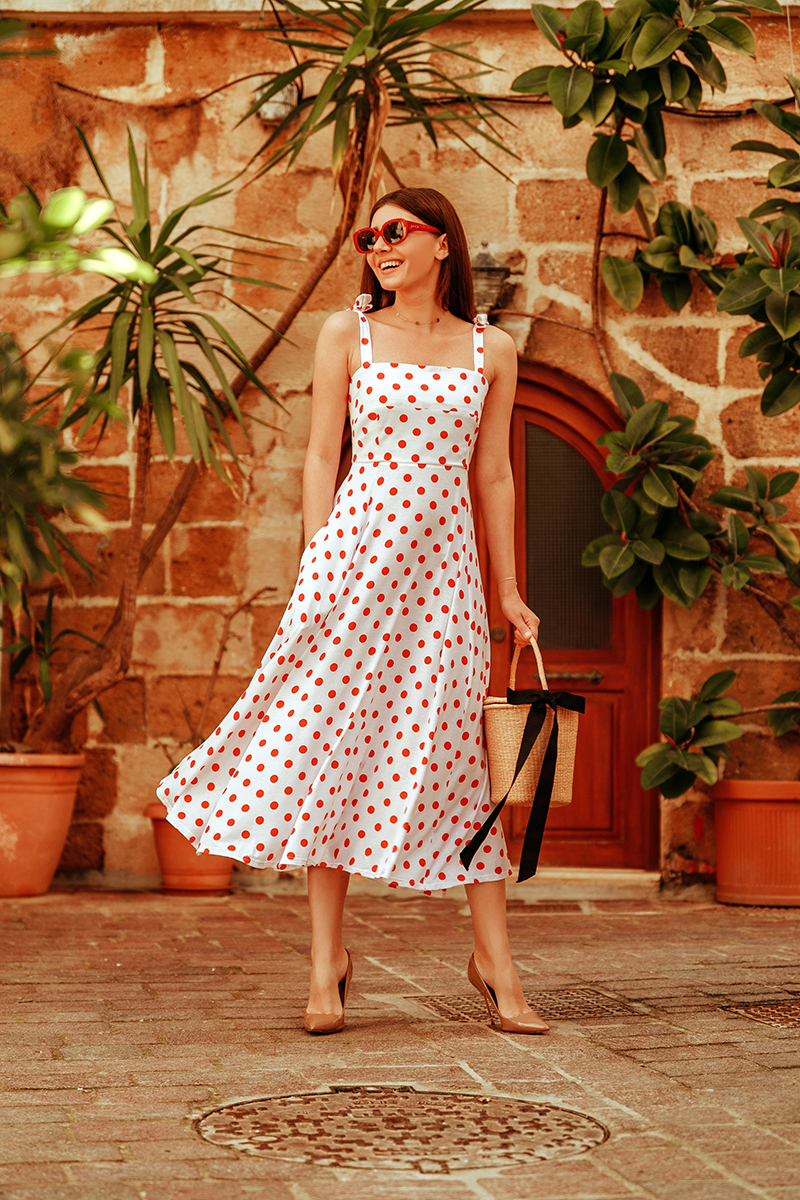 I was wearing:
La Maison de Confiance red polka dots dress
Kurt Geiger stilettos
Sensi Studio bucket bag
Tezyo Epica sunnies