While we were searching for the perfect field and since Valensole was already crowded from the first hours of the morning, we went in search of an empty field on the route from Valensole to Allemagne en Provence and found this gem. The access was on a narrow road, but not too long, so it was easy to get to and there, on the side of the road there was a little stone house that made everything look even more picturesque.
While I was back home, I knew that I had to get a tulle skirt from Chicwish to photograph next to the lavender fields, so I have ordered this one on a light purple and the black lace top that matched it perfectly. I wore everything with slides, because it was the most comfortable way to walk through the fields and a straw hat. For even a nicer contrast I have picked some poppies from the side of the road and added them to my lavender bouquet that I have bought back in the city and not picked straight from the field. 😛
Hope you have a lovely weekend and take some inspo from my casual chic look!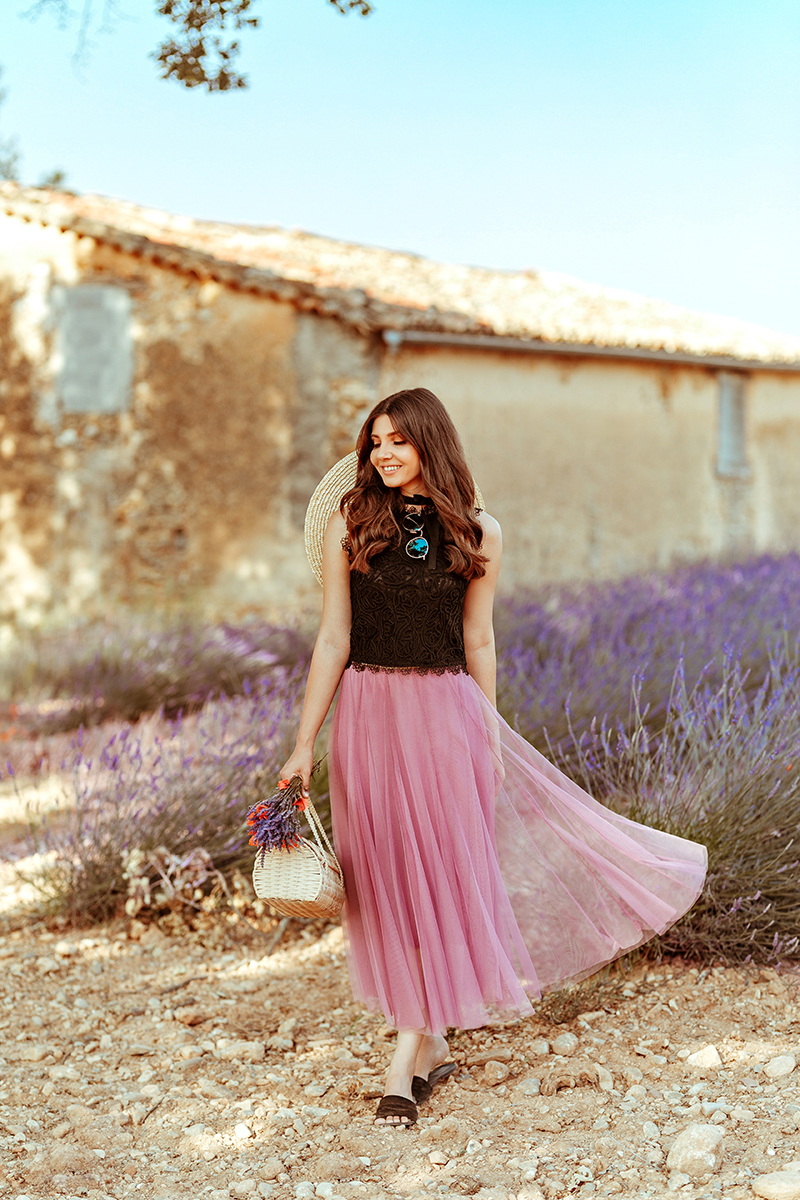 I was wearing:
Chicwish black lace top
Chicwish lila tulle skirt
Joyas slides
Asos straw hat