Black and white is one of my go to when it comes to outfits and I always like to have as many pieces as I can in these two colours. If they have a pop of red, than better. In the latest Moja collection I have found many exquisite pieces. The white shirt is something that I have in various cuts in my closet, but this oversized shoulders one from Moja is a very special one and the red embroidery rose is just that fine touch it needed. For an edgy look I have combined the shirt with matching biker boots that have the same embroidery rose details.
Also this Moja gingham skirt print is one of my favourite skirts at the time, so cool and feminine with those ruffles. I could wear it in so many combinations, also with high heels or with platforms.
In the same original note, I chose one of the bags from the new Concept 15 collection. This time the funny ears come in a chic and smaller version, perfect for this summer and this one on red is definitely my favourite.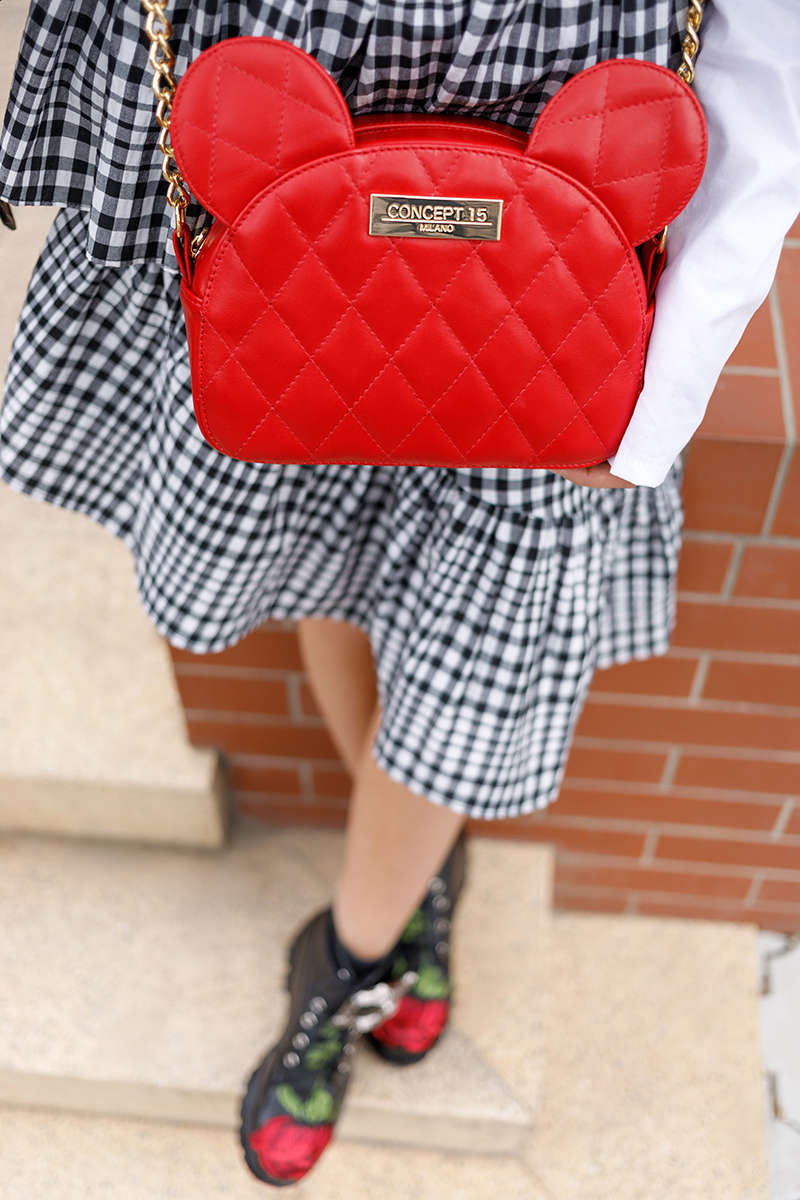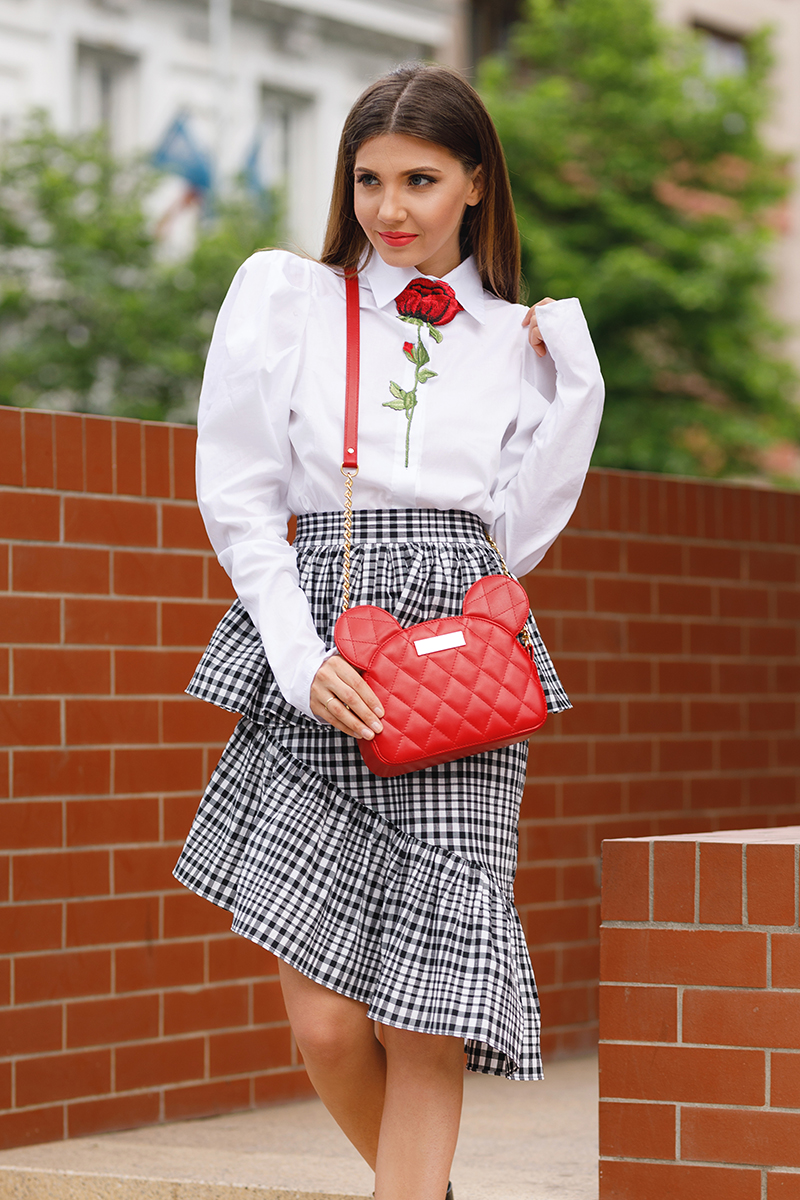 I was wearing:
Moja white shirt with embroidery rose
Moja gingham ruffled skirt
Moja biker boots with embroidery rose
Concept 15 Ava red mouse quilted bag