As I was saying in yesterday's post, we have discovered a very beautiful place in Transylvania, perhaps the most beautiful castle and domain there. The Zabola Castle dates from the 15th century, but was restored many times and the estate was now transformed for the public audience. It is now a magical place during winter and as we got there, the big gates opened and a long alley filled with small bridges over a river and a lake led us to the castle and the cottage where we have stayed in, named The Machine House.
Everything was magical as it just started to snow and before we got to our room we saw a carriage with a couple of passengers that were dresses like in the old times. Still don't know if they were tourists or actors, because they looked from a different era. That has definitely led us to a mystical atmosphere, that was later strengthened by the beauty of the rooms. We have stayed in the Yellow room, where there is a fireplace, that was the main 'attraction' of our trip. It was super fun to stay in front of it with our friends and enjoy a glass of wine while playing Activity. Our friends' room was across the hallway and they had the most amazing bathroom with a vintage elegant tub just in front of the window to admire the landscape. Every room had a great view and it was magical to wake up the next morning, pull the curtains and see an immensity of white. It was indeed magical and felt like a little kid again when I used to spend my winter holidays at my grandparents and always got super exited for the snow.
The breakfast area is in different building, so we had a lovely morning walk in the fresh snow till there, where we ate a Romanian traditional breakfast next to a huge cozy fireplace. After that we started exploring the domain and take pictures next to the lake and every single snowy tree. The hills and the woods in the background gave us such an amazing landscape that we needn't go outside the estate to discover more. Everything we needed for a couple of days of relaxation was inside this immense estate and I cannot wait to go back and see how it looks in every single season. I truly recommend you to visit the Zabola Estate this winter and check if they have rooms available for Christmas and NYE, because I bet it would be magical to spent that time of the year there.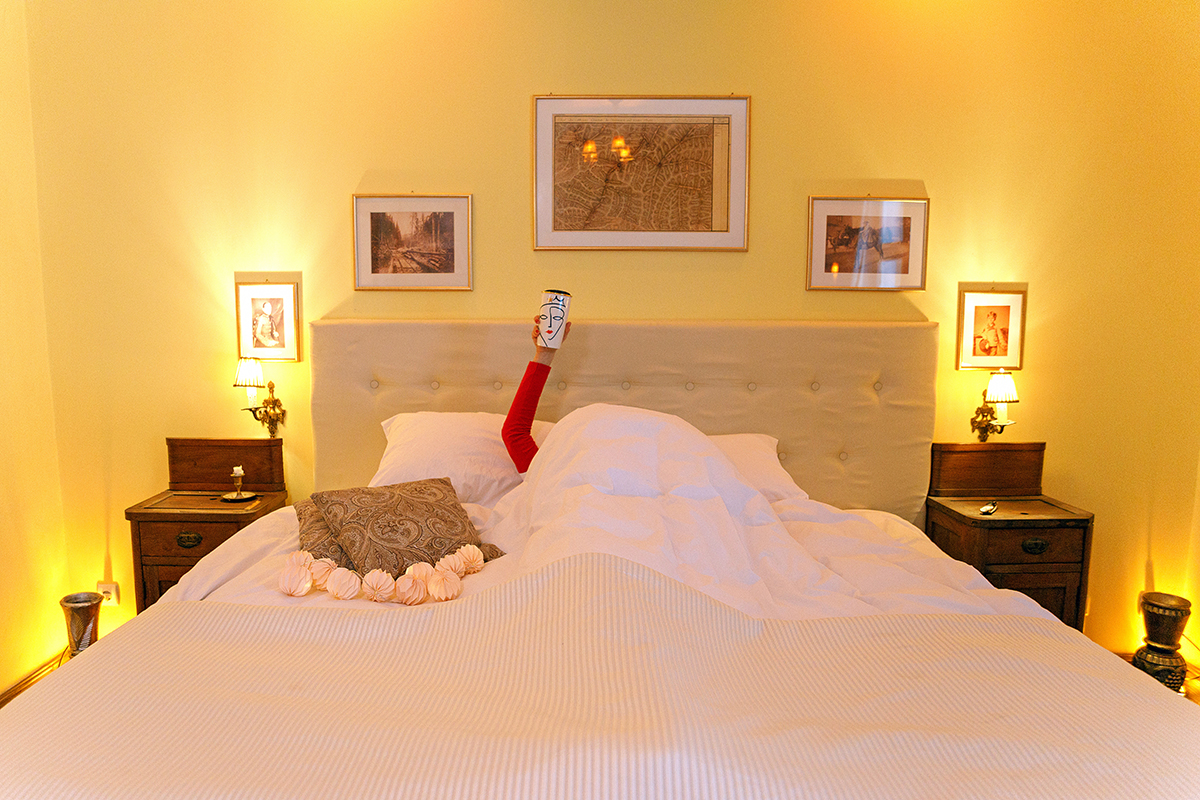 Thanks for the amazing location, Zabola Estate