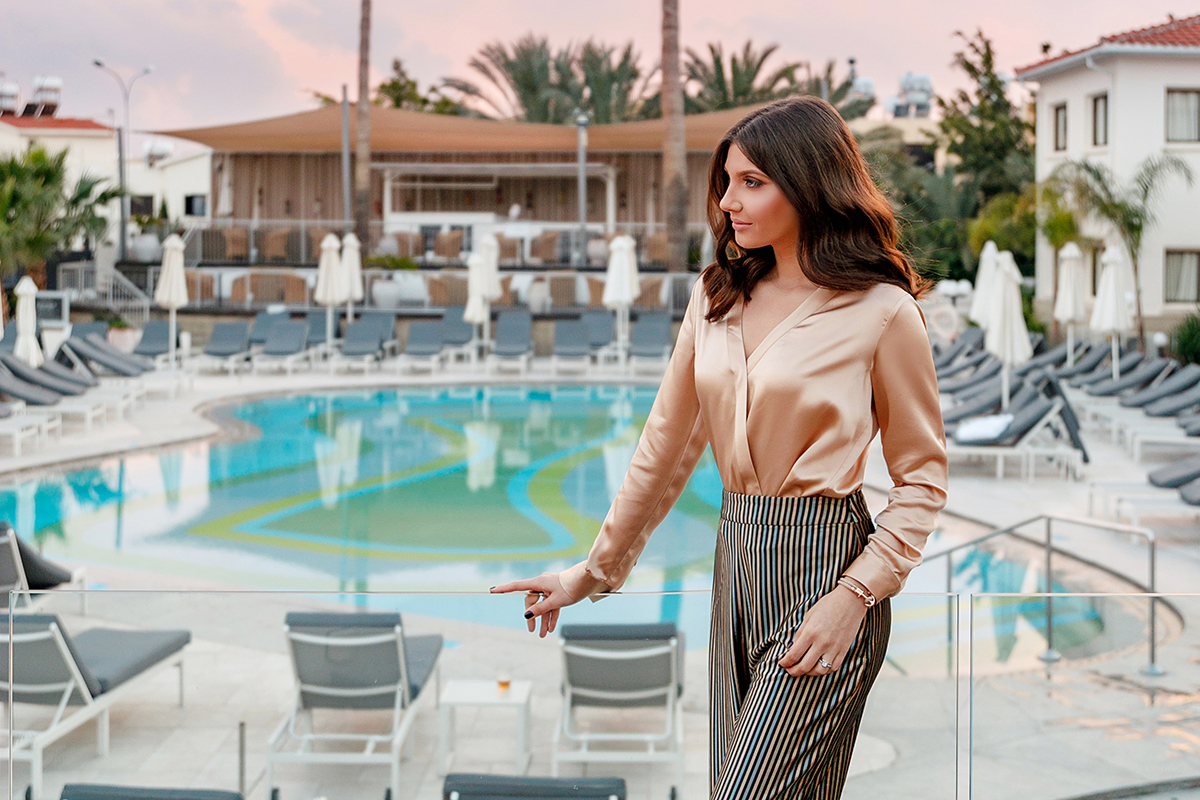 These past few days have really been a bliss considering the awful weather in Romania. I am so lucky to be able to escape the snow and wear such light clothing in the amazingly warm Cyprus. When we got here on Friday morning I couldn't believe this warm weather and The King Jason's Paphos amazing pool filled with tall palm trees. This place is indeed goals from the rooms that are extremely spacious and bright, the multiple pool areas, all super quiet and relaxing to the amazing food they serve every day.
Yesterday we have had some time to relax a bit and enjoy the sun by the pool with a cool drink in one hand and a book in the other. It was Heaven on Earth! So, if you are also sick of the cold winter from all over Europe, I highly recommend you a sweet escape to The King Jason Hotel in Paphos for a glimpse of summer in late February or March.
I was wearing one warm evening here a silk golden shirt from LilySilk for an Italian themed dinner with some fruity prosecco aside and ice cream. This super soft shirt feels like liquid gold and I really want it on every colour. If you also like it or you want to purchase any other item from LilySilk Women's Clothing category, then you can use the code 'larisacostea' for 16% discount at checkout.
Also they have another special offer for spring and you can get a super nice silk t-shirt with 56% off. Check it out here!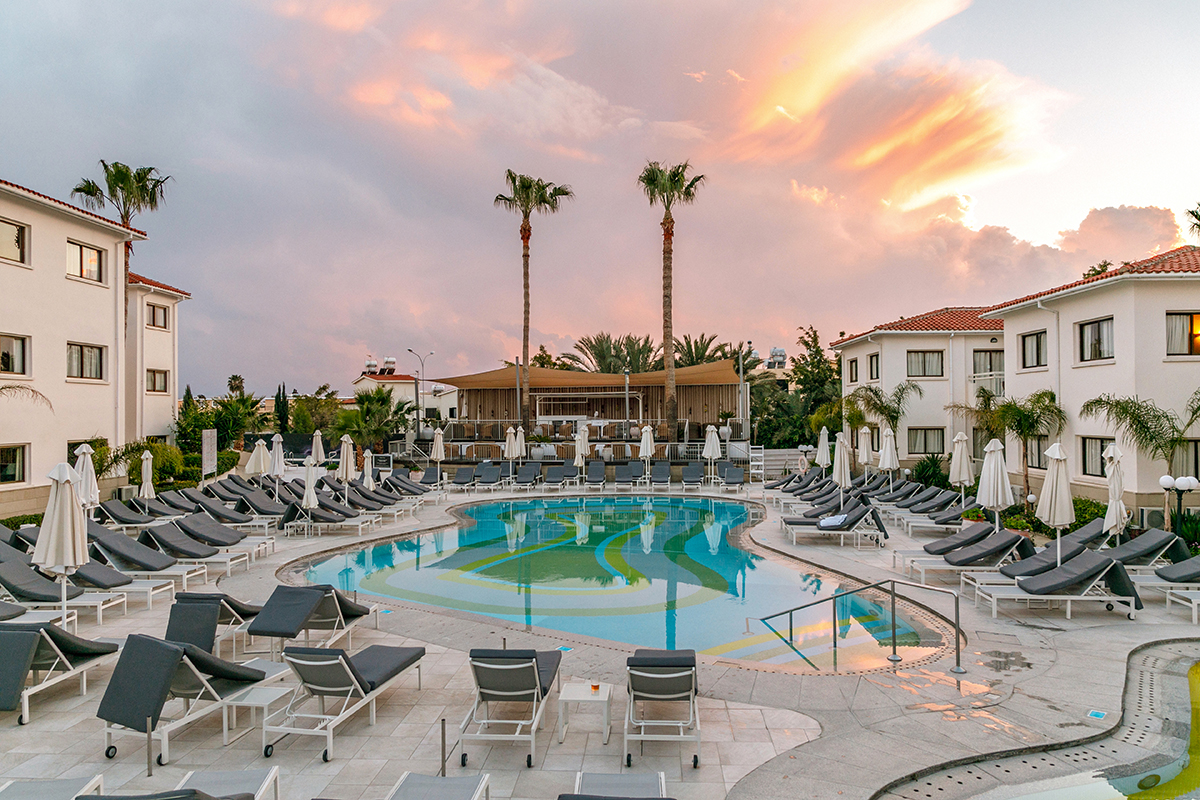 I was wearing:
LilySilk golden silk shirt
Zara velver pants
Jessica Buurman sandals, similar here
Thanks for welcoming us, The King Jason Paphos