I have told you about Henna Konak Hotel and how magical it was staying there for three of our nights spent in Cappadocia, but what I haven't told you before was how amazing is their old pavilion with this room hundreds of years old. I felt instantly charmed by it and those amazing old and almost washed out paintings on the walls, something I've never seen like in that area and those buildings.
Mustafa, our host from Henna Konak took us one evening to show us this room that will soon be a part of  building, they are now working on restoring it and also their amazing rooftop. It has one of the greatest views I've seen in Goreme and this because there are no tall buildings around and you can definitely see everything. We liked it so much that he said he will bring a carpet in the morning for us to take pictures with in this amazing spot. Well, the next morning we thought that maybe he forgot, or didn't take enough carpets and we took a small one that was at Henna Konak outside our door. And as we we're going to the next building and climbing the stairs to the rooftop, we were speechless to see what he's arranged for us allnight,so that we could have the perfect setting for our pics at 5 in the morning. It was breathtaking, that view from where you could see all the balloons and the set up Mustafa has arranged for us. It was definitely one of a kind morning that we'll never forget and I cannot wait for their terrace to be ready and come back there.
After we took the pics and enjoyed some quiet moments at sunrise we came back to our room with that small carpet in our arms,hoping that no one would be up to see what stupid thing we've done. But unfortunately it wasn't as we hoped and the lady in charge of the cleaning and another man were there and saw us coming back with the carpet.It was so funny for us, especially because that terrace looked amazing already and didn't need that super small carpet that we've found. :))
So, I hope you enjoy our story and the pictures. The dress I was wearing is from Chicwish and I love it's natural fabric and cut, super girlish and light, perfect for summer. I wore it is my hair tied and pink sandals to keep that cute picnic vibe this dress gave me.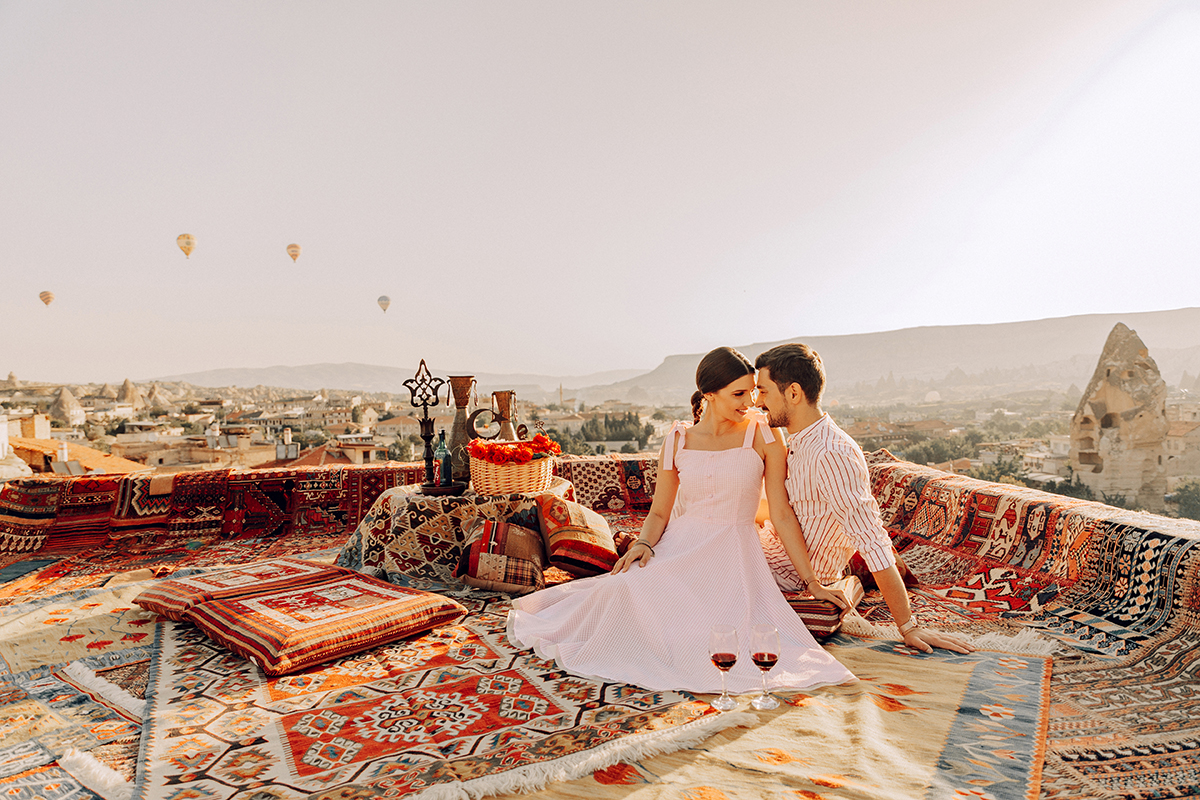 I was wearing:
Chicwish pink and white stripes dress
Sam Edelman pink sandals
Photos taken at the beautiful Henna Konak Hotel <3