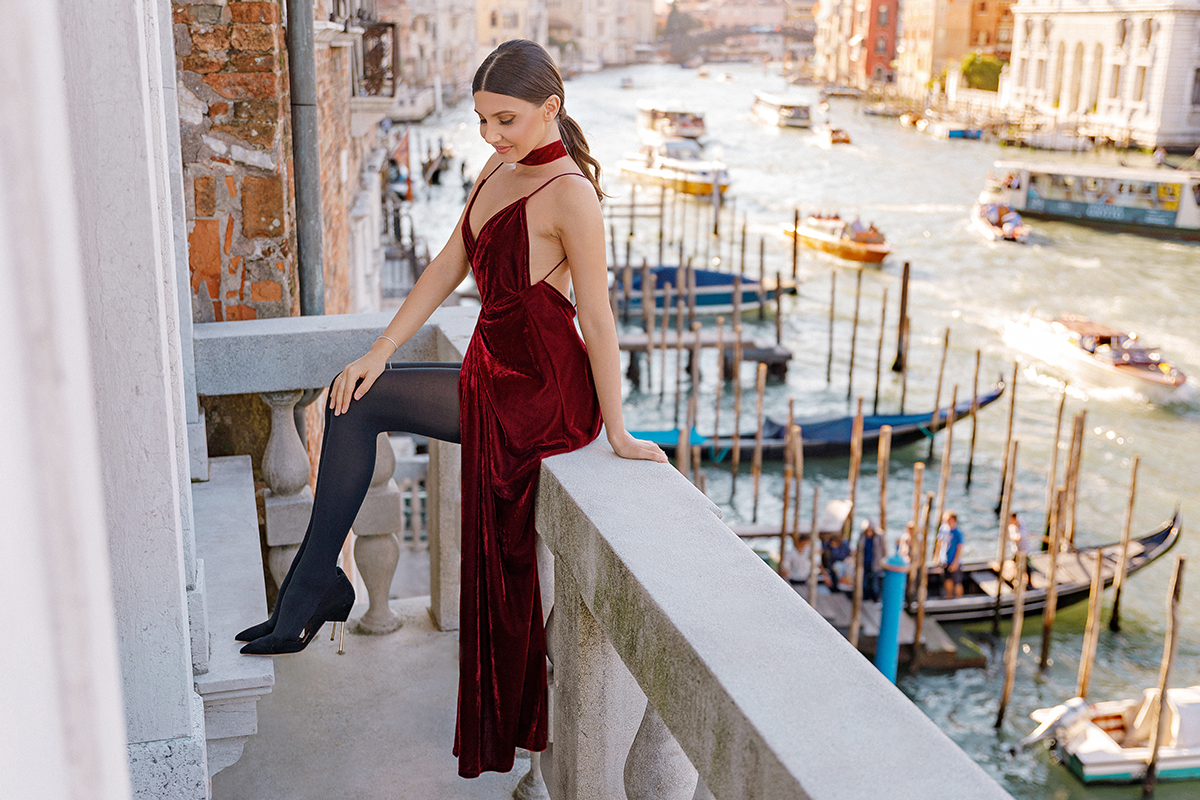 I have loved ever second of this fall and I'm still loving it even if the weather got much chillier, but I must admit that I am not ready to give up fancy outfits just yet. This is why I am trying my best to mix my favourite fall clothing items, so that I can look cool and not feel cold.
My best friend for doing that are the new Laura Baldini tights. They start from the most transparent till the most opaque model and they give that chicness and mystery to the most simple attire.
Ever since I was a little girl I've had a strong relationship with my tights and I remember one time my mom got me a set of different colour tights to match every single one of my dresses. I was super happy to go to the kindergarten the next day wearing my favourite dress and a nice pair of blue tights and while I was running through the yard of my kindergarten, I fell and injured my knee. As I was taken to the nursing room, the nurse asked me why was I crying and if it hurts a lot. My answer was everything for a 3 year old little girl: 'No, I'm crying because my tights are ruined!'
As you can see fashion was my priority from a very little age and I have the scar on my right knee to prove that.
This is why, now, I am stocked for life with Laura Baldini tights in ever colour, density and model as they are of a great quality and don't break that easily.
Here I have shown you two ways to match your tights both in a day and evening look and how they even made the whole outfit classier and also kept me warm. Let me know which is your favourite and don't forget to check Laura Baldini website to see the whole collection.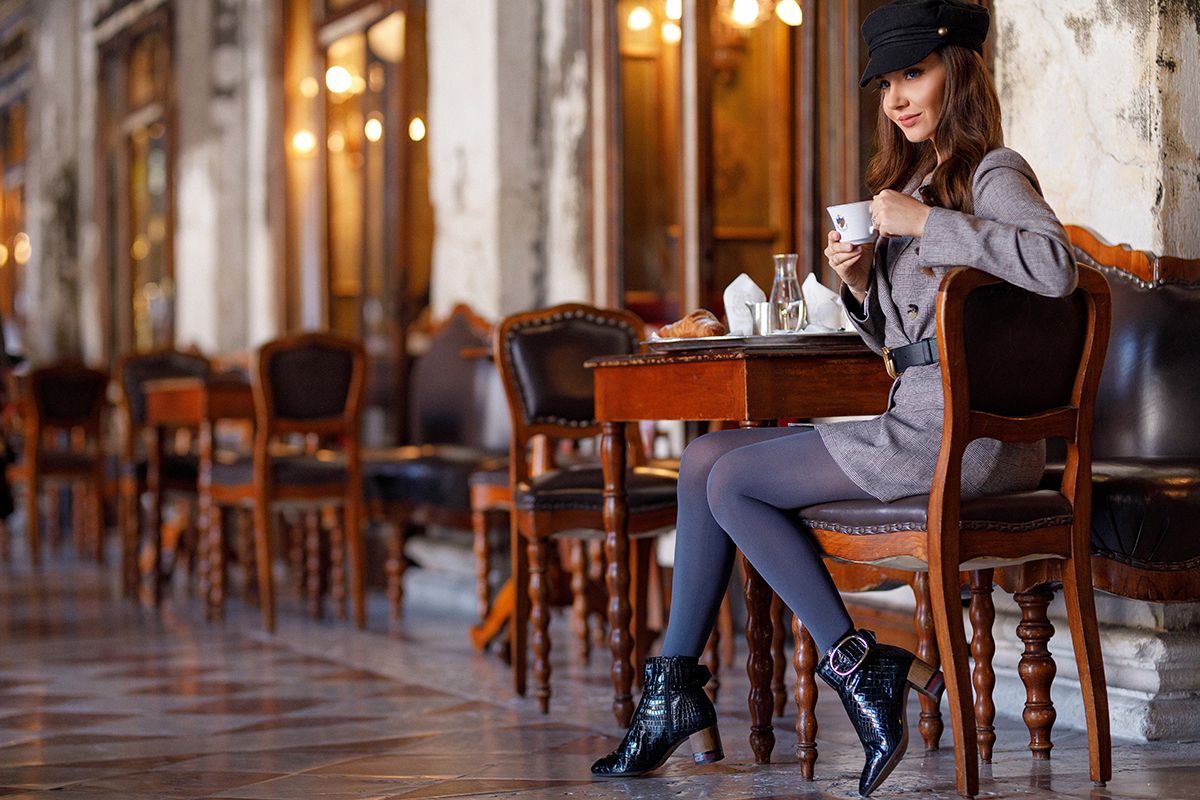 I was wearing:
Laura Baldini Second Skin tights
Special thanks to Caffe Florian and Sina Centurion Palace for hosting us!