Ever since I have the blog I order a lot online and you probably know that, but I don't know what has happened to me this fall that I really enjoy going shopping in stores, as well. That's probably because I have ordered some items online and they didn't fit as expected.
Reserved has been a store I used to go since ages ago and find a lot of great items. I remember that me and my friend got our NYE dresses from there one time. But as I have told you, I gave up for a while going in the actual stores and picking up items, till this season. I remembered the cute items I always found in the Reserved stores and decided to pay them a visit before going to the French Riviera last week. Obviously that I have found so many great items that I couldn't help myself and got an entire look from there. My favourite piece from this outfit is this amazing coat with a checked pattern, which I simply adore, and that is extremely thick and keeps me warm. It is a great, versatile piece that can be worn both in casual and more elegant outfits.
Next on wishlist were: a velvet little bag and cut out boots with big buckles and lucky me I have found both in the Reserved store and I got the last 38 size they've had there. 😛 I wanted to keep this look casual but with a bit of edgy touches, this is why I chose these boots and also the metallic skirt that is super trendy this fall. I love all metallics and vinyl items. The white shirt is a bit different than the classy one and has some oversized sleeves with a big slit on the sides. I chose it because I wanted to mix some romantic touches in this look and not go in the grunge area too much.
Hope you've enjoyed today's outfit proposal and don't forget to check the new fall collection in the Reserved stores and let me know if you have a favourite item from today's look.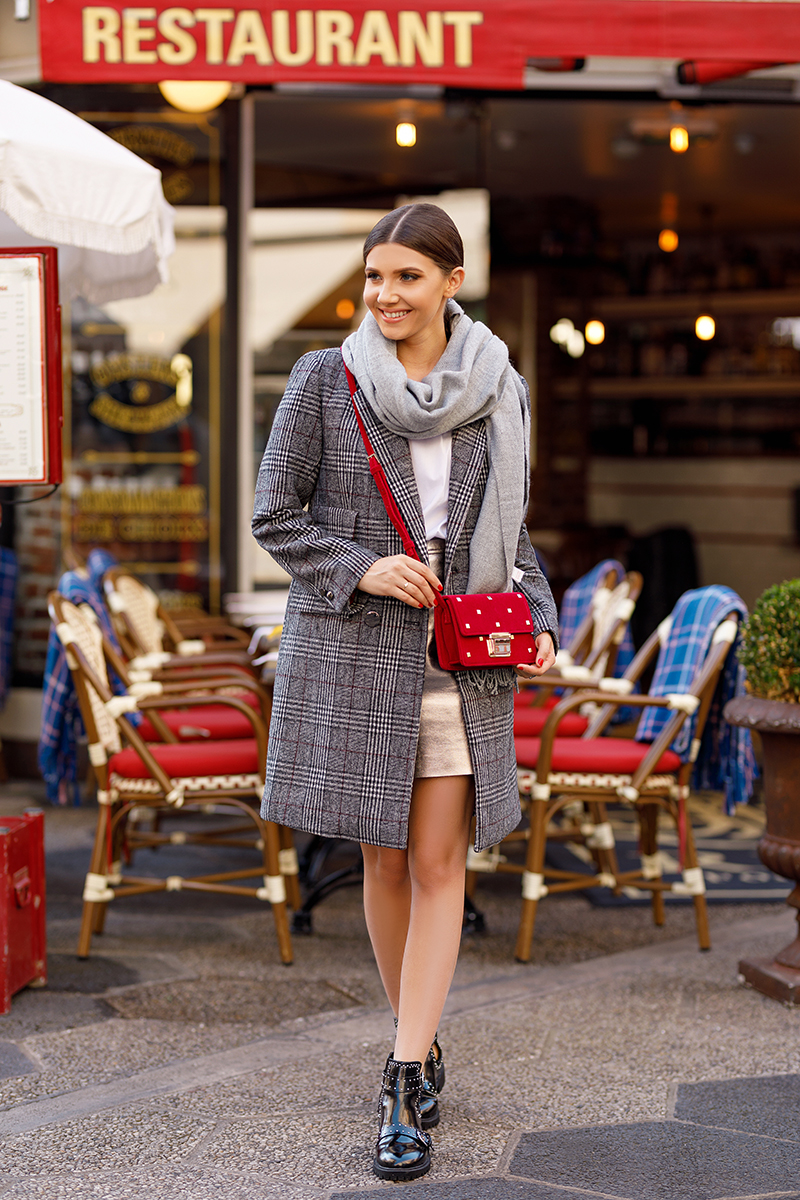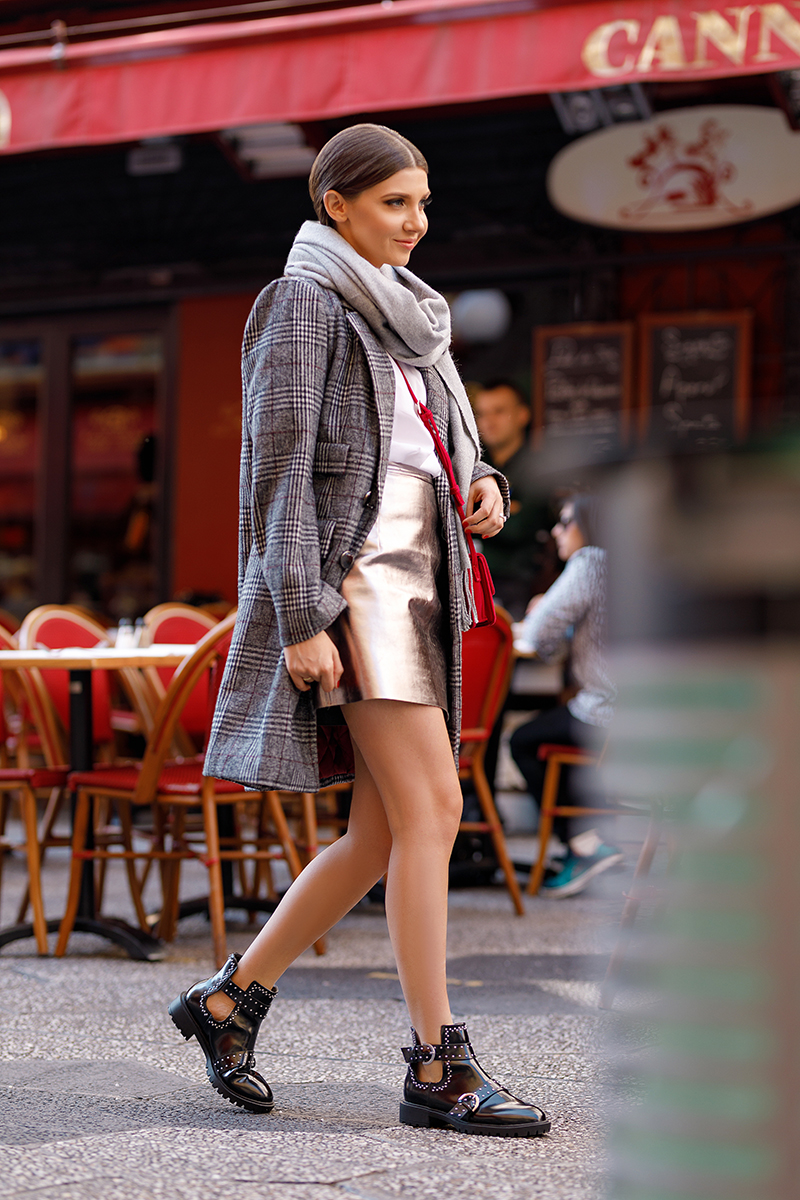 Thank you for the lovely stay La Malmaison Nice !